First United Methodist Church ENews
Sunday, February 9
8:00am Worship in the Chapel
8:45am Christian Formation
10:00am in the Sanctuary
Dear Friend,
What does God require of you, the prophet Micah asked long ago in Micah 6:8. Micah responded with doing justice, practicing loving-kindness, and walking humbly with God. The passages for Sunday fit into that theme: what does God require of us? Living righteously isn't about paying lip-service to religion and going through the motions.
It's about living out justice, breaking down the walls of oppression, participating in the work of reparation of the world. Jesus teaches the disciples in the sermon on the Mount that the world doesn't need more people speaking for religion. The world needs more people living it out, fulfilling what religion promises: new life for all.
The people complain because God does not seem to notice when they fast and pray, but Isaiah speaks God's word that challenges them on their injustice and exploitation – that they have the appearance of penitence without a true change of heart.
1 Corinthians 2:1-12, (13-16)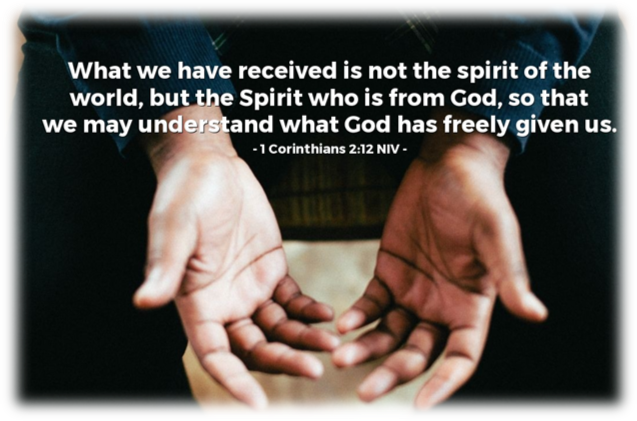 God's wisdom is Christ crucified, which cannot be understood without opening our spirits to God's Spirit. But, for we who have received God's Spirit, we are able to know and receive the wonderful blessing God offers us in Christ.
Jesus calls his followers to be as salt and light in the world – allowing our good works to be seen in order that others may praise God. Further, Jesus calls his followers to true righteousness, beyond the external legalism of the Pharisees, but embodying the true spirit of the law.
Prayer
Divine Creative, You have woven the universe in a symphony of particles, atoms, and molecules, fashioning life on our beautiful planet. You have woven into the tapestry the threads of justice, mercy, and peace, the braids of love, faith, and hope. Help us to repair the damage we have caused to this wondrous earth, to restore what has been broken in our humanity. Guide us to create as You create in us, to build up rather than destroy. Teach us to reach and bridge where there are divides, to make something new out of what is old and unrepairable. Creator of us all, create in us a new appreciation for what You are continuing to make, and help us to let go of what needs to be unmade by our hands. Amen.
Music: Fusion and Chancel Choir
Ushers: Gerry Chvatal, LouAnn Chvatal, Jack King, 
Jeff Kaiser
Coffee And…:  
6:30pm Aldersgate Ringers
8:30pm Fusion
8:00am Worship in the Chapel
8:45 Christian Formation
10:00am Worship in the Sanctuary
Kids' Time
Fit First
6:00am Circle of Prayer in the Chapel
noon Circle of Prayer in the Chapel
6:30pm Aldersgate Ringers
8:30pm Fusion
Mark Your Calendars
Route to General Conference 2020-
Conversations host by the Northern Illinois Conference Exploration Team, the Cabinet and the Delegation.- Aurora District on Thursday, February 13 from 3pm to 5pm – Woodridge UMC.
Ash Wednesday Worship Service –
February 26th, 2020 @ 7pm with Faith UMC (we are the host church) Combined Choir.
ReDefine: Join us for a family-friendly, fun-filled hour or two of 
bowling!!  Saturday, February 15, starting at 11 am
@ Stardust Bowl (37 E Lorraine Ave in Addison).  Kids and dates are welcome!