First United Methodist Church ENews
Sunday, September 29
8:00am Worship in the Chapel
8:45am Christian Formation
10:00 Worship in the Sanctuary
Dear Friend,
Our God is a God of the living, and our lives now matter. The things of this world will pass away, but not our actions or words. What we do now, how we live our lives, matters to others, and matters for eternity. Eternal life is life that begins now-not after we die. While the warnings of the prophets such as Amos, and the parables such as the story of Lazarus, show us that what we do now effects eternity, they are not meant to make us focus solely on getting into heaven. Rather, they are taught to us to help us change our lives now.
READINGS 
In spite of his prophecies of the destruction of Judah, Jeremiah buys his cousin's field and proclaims God's word that people will again buy property in the land of Judah.
Psalm 91:1-6, 14-16
God promises refuge, protection and long life to those who trust in God.
Followers of Christ are encouraged to be content with what they have, not to strive after wealth, and to share generously with others.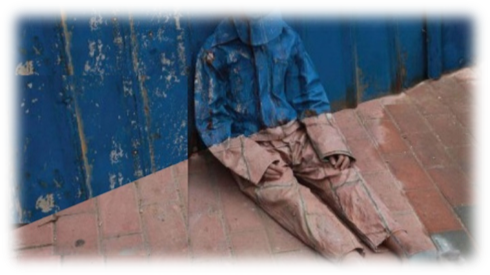 Jesus tells a parable about a wealthy man who failed to share with the poor beggar outside of his gates, and who finds himself in torment after death, while Lazarus, the beggar, finds himself in comfort.
Prayer
Love that Made the World, we come to You, desiring to draw deeper into the power of Your love. May Your love transform us. May Your love inspire us to create as You are the Creator, and we are made in Your image. May Your love drive us into the work of justice and mercy. May Your love envelope and embrace us, especially when we feel beat down and drained. May Your love inspire us, guide us, and lead us on. Amen.
Music:  Fusion
Ushers:  Steve Anderson, Steve Flint, Rita Gronemeyer, 
Jeff Kaiser
Thurs. 9/26    
Pastor in Kansas
6:30pm Aldersgate Ringers
7:15pm Chancel Choir
8:30pm Fusion
Fri. 9/27   
Pastor in Kansas
9:00am UMW Rummage Sale
Sat. 9/28     
9:00am UMW Rummage Sale
9:00am Annual Conference Shepherding Team Meeting
Thurs. 10/3      
6:30pm Aldersgate Ringers
7:15pm Chancel Choir
8:30pm Fusion
More Fun for YOU!
Socializing….relaxing…eating…What's not to like?!
All you need to do is sign up for these upcoming auction events. Contact Denise Karhoff King at 630-379-6616, Susan Friend at 630-309-0408, or the host of this event.
Oktoberfest Celebration…Sunday, October 6…high noon    
Hosted by the Auction Committee
It is time enjoy a traditional German dinner. Sausages and bratwurst, with all the trimmings! Prost!
It's almost September, so it's time to start thinking about your
Christmas greens and garlands! 
I know, you're saying "Seriously??"   Well yes seriously, and here's why….
Fusion would like to retrofit our existing wired mics and go
wireless.  This improves the following:  
the sound of our vocalists, 
the sanity of our sound techs moving cables back and forth, 
the messy look in the front of the Praise Team in the Chancel area, 
and the safety of those Fusion members that are clumsy and often trip over chords….
This is an expensive undertaking, so Fusion will be selling Christmas greens and garlands this year to help us raise those funds. 
Ordering in early Fall and placing our order in mid-October gives us the largest discount available through Noble Farms. 
Please consider ordering your Christmas greens in September.  
Starting on Sunday, September 1st, order forms can be found before and after Sunday services near the water fountain and on the MUSIC
bulletin board outside of Brianna's office. 
Donations are also gratefully